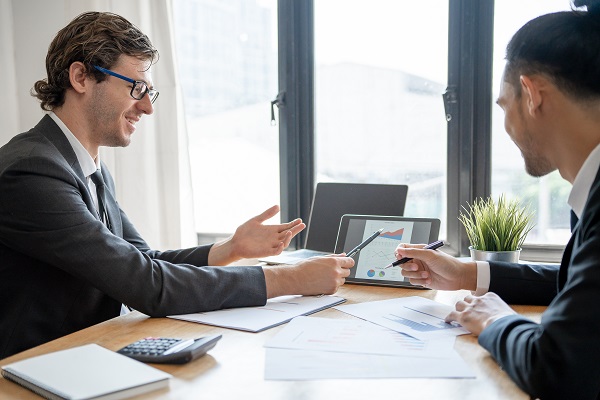 The Treasury department is responsible for the bank's liquidity and financial management, including managing interest and currency risks, and especially for securing the bank's financial solvency. The Treasury department's main goal, depending on the bank's liquidity needs – which result from the bank's core lending business – is to analyse and obtain the best-suited external funds for their refinancing, to invest excess liquidity and to optimise the structure of both the assets and liabilities sides of the balance sheet with regard to limiting risks and achieving the bank's earnings targets.
To achieve these goals, the bank has a number of different options available: the short-term and medium-term deposits by our customers are still one of the bank's most important sources of refinancing.* Institutional funds, which are either raised directly or through brokers, represent another important source of refinancing.
Money market business with our numerous domestic and foreign correspondent banks mainly covers our short-term refinancing and investment needs, within the scope of which a limited number of derivative transactions, particularly currency swaps, are also carried out. Finally, the bank also purchases securities with reasonable risk/yield profiles for its portfolio, which is occasionally used for refinancing within the scope of open-market transactions with the European Central Bank.
The Treasury department continuously follows the domestic and international money markets; current market developments as regards the bank's business strategy are regularly discussed by an asset liability committee so that timely and appropriate adjustments to the bank's refinancing and investment strategy can be made. Furthermore, the bank constantly analyses additional opportunities to diversify its refinancing sources, such as through the use of capital-market-related instruments.
* Deposits with İşbank AG are insured within the scope of the EdB, which is a statutory deposit protection scheme. The EdB covers deposits of up to 100,000 euros per investor. Furthermore, İşbank AG is also a member of the Federal Association of German Banks' Deposit Protection Fund. The insurance limit can be accessed at www.einlagensicherungsfonds.de.